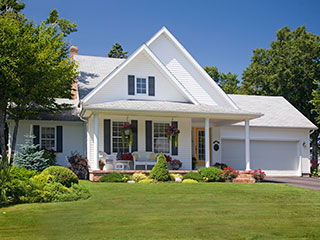 If you're looking for the best repair and installation service in California, there's only one team you should call. Our experienced professionals have the knowledge to repair or replace everything from the largest panel to the small bolt.
We offer a full range of maintenance and repair services, including spring replacement (both torsion and extension), opener repair and replacement, panel replacement, cable replacement, emergency repairs, and more.
A Team of Professional Technicians
Do you need a new opener installed? A new door panel, or maybe an entirely new garage door? We can do that as well! Our technicians are experienced in working with every brand and on every model. Whether you need a new torsion spring to replace your existing extension springs, or a new opener installed, our experts can complete the job with great speed and efficiency.
A Superior Maintenance Service
Whatever your maintenance or repair needs are, we have the expertise and experience necessary to get the job done quickly and safely. Our experts perform small maintenance tasks such as balance testing and sensor detection checks, and can immediately repair or replace any part of your system that is found to be in a less than optimal condition.
Expert Spring Repair
We repair or replace both torsion and extension springs. This is a task that should definitely be left to professionals, as it requires expertise and special precision tools to accomplish safely. Springs can be under a lot of tension and therefore can cause serious physical injury if they aren't handled correctly; not to mention, they can also further damage the rest of your system.
Complete Panel Replacement
Did someone accidently hit your door with a vehicle? Do you have a bent or damaged panel in your door? If one or more of your door's panels have become damaged, yet the majority of the door remained intact, there's a good chance that we can replace the affected panels only, as opposed to your entire door! A damaged panel, even one that is only slightly dented, can make it difficult or impossible to open and close your door. Aside from the safety aspect, your garage door is the first thing a visitor notices when they come to your home, and a damaged panel will most likely put a damper on your door's visual appeal.
Skillful Opener Services
Whether you need a new opener installed or an existing one replaced, our highly skilled technicians can easily do it for you. Maybe you've had enough of the noise produced by your chain-drive opener and you want to go for the serene benefits afforded by the silent belt-drive model, or maybe you just want an opener with improved security features. Whatever the case may be, our experts will quickly install the new unit for you.
Contact Us Today
At Garage Door Repair Roseville, we believe in providing our customers with complete satisfaction. Our specialized team is extremely dedicated, and our wealth of experience has garnered us a great pool of knowledge to draw from.
Top Quality Repair Team
A Reliable Service Provider
Highly Skilled Technicians